Challenge the Cyber (CTC) organises cybersecurity events for schoolchildren and students. The Capture the Flag competition is where it all starts. During this event on 14 May, dozens of teams will be competing against each other to get through to the Cyberbootcamp. Three teams from Fontys University of Applied Sciences ICT in Tilburg will also take part in this competition in The Hague.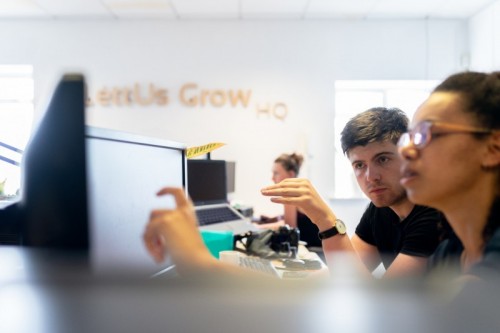 Capture the Flag
Capture the Flag (CTF) is a game form for cybersecurity challenges. There are various challenges and the teams that manage to solve the challenges first win the competition. The jury will make a choice from the pre-selection that will go through to the Cyberbootcamp that takes place on 11 July.
And this bootcamp is no mean feat, because on this day the cybersecurity enthusiasts have a chance to win a spot on the national team.
Ron Mélotte, lecturer Cyber Security and coach of the students, says: "Participating in this challenge offers the students a chance to improve their cybersecurity knowledge and skills (while having fun) and they also have a chance to win a place in the Dutch National Team (ECSCNL)".
Preparation
"We meet once every fortnight. Then we practice hacking on a platform related to the Capture the Flag competition, among other things. We do this individually and help each other where necessary", says a cybersecurity student from the hacker group. Everyone who participates in the competition can train via this platform. There is also a scoreboard that keeps track of who has solved the most challenges.
Categories within the competition
There are several categories within which the challenges are practised. One of these categories is cryptography, in which the students are given an encrypted text file. They have to find out which algorithm can be used to decrypt the file.
Binary exploitation is a category in which students are given a programme with a security hole. They then have to find this leak and fix it.
Finally, the category 'Reverse engineering' is a major component. In this category, the students find out how a program works and they have to find a hidden functionality. They then monitor data and see what it does. They have to try to understand why something works the way it does and how they can use that to their advantage.
Why participate in CTC?
The Tilburg students say that it is especially fun and challenging to be involved in hacking. They like to keep challenging themselves and have a chance to be in the Dutch team that competes in the European Cybersecurity Challenge in Vienna in September.