Project content
The week was focused both on intercultural awareness and innovation. Innovation was researched and observed from different perspectives. As a start-up with an innovative idea, what do you do? But also, large multinational companies, how do they remain innovative and what do they change?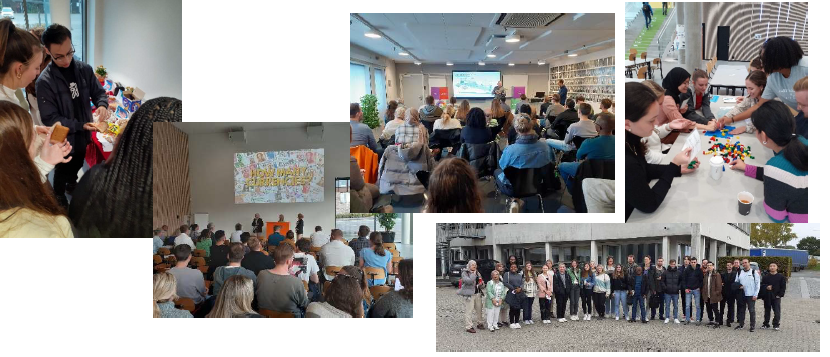 INTERNATIONAL AND CULTURAL EXPERIENCE IN DENMARK
14 students and 3 lecturers from the Business advanced semester visited our partner university IBA Kolding in Denmark. They were very hospitably received and had a beautiful and instructive week full of international experiences.
The students participated a pitch training and a pitch competition. They each presented their own innovation including a plan on how to start a business selling this innovation. The lecturers gave a guest lesson and everyone attended a global mindset workshop focusing on doing business in different cultures, by a former Lego employee, of course with a Lego challenge. Furthermore, a visit to several local but also global companies. 
Besides all study activities, there was also time for culture, such as Kolding Castle and an exhibition on the Danish Crown Princess.
A special experience was the 'taste of your culture' activity. All students and teachers -not only Danish and Dutch, but also visiting students from the US and other international students and teachers at IBA- brought food or drinks from their own countries to share with the other cultures. One of the toppers was homemade cheese from one of our students, but also special were the Dutch sandwiches with sprinkles, prepared by one of our international students from Vietnam.
Petra Janssen, Marco Hormes en Mark Madsen
ICT & Business