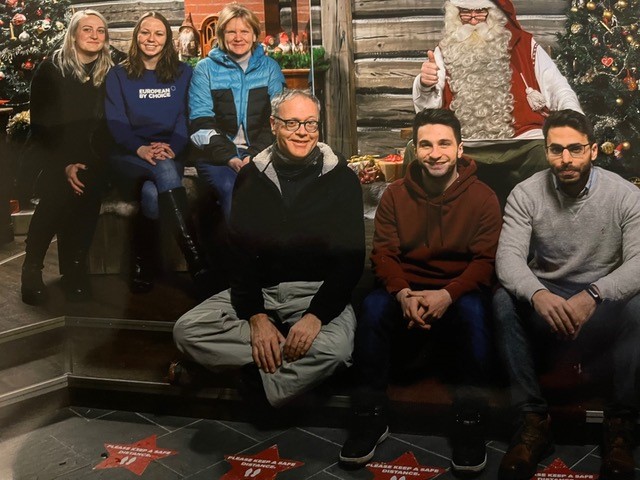 Begin februari 2022 bezochten 12 studenten ICT & Technology mét Renáta Frenken en Tom Langhorst Rovaniemi in Finland voor een blended international project Smart Industry met partneruniversiteiten Technikum Wien en Lapland University of Applied Sciences.
In dit project ontwikkelen studenten omgevingen voor robotsystemen voor toepassing in de industrie. Daarvoor analyseren ze platforms voor het ophalen van sensor data open source en vervolgens de implementatie daarvan.
Internationale projectteams van studenten van Fachhochschule Technikum Wien, Lapland University of Applied Sciences en FHICT implementeren user interfaces m.b.v. node-red en sensoren uit de omgeving voor grafisch programmeren van robotsystemen.
Zie HIER foto's voor een impressie van deze studiereis en een kort verslag van één van de studenten.