Fontys-ICT seeks place for 1.000 students, article ED
The ICT course at Fontys University of Applied Sciences in Eindhoven has grown explosively. The school is now looking for a new location outside its own campus for 1,000 students, possibly in a building at Strijp-S or -T.
The Fontys ICT course makes a virtue of necessity. To solve the lack of space of the rapidly growing course at the campus at Rachelsmolen in Eindhoven, head Ad Vissers is looking for a building that can accommodate around 1,000 third and fourth-year students. This should become a melting pot where not only our students, but also employees of partner companies and, for instance, start-ups of graduates can be accommodated."
Growth
In a decade, the number of first-year students at Fontys ICT increased from 400 to 1,250. In total, the higher professional education study now has 3,400 students, compared to 3,000 last year. In comparison: the total Fontys population remained at 44,300, of whom 12,000 are first-year students. In Eindhoven, Fontys has 22,000 students, 6,000 of whom are first-year ones.
In 2020 Vissers will occupy the first part of the newly built building with his people on the Eindhoven campus; the second phase will follow in 2023. The plans for this are being made. Until this time, we are looking for a temporary solution. We are already using an empty floor at the ISAAC company for 300 students. But we would like to turn this into more so we want to convert an existing building into an ICT hub. This is turning out to be a challenge, as the buildings on Strijp-T or -S we viewed cannot simply be made suitable for 1,000 students."
More creative
A branch at the High Tech Campus, the TU/e or the new Brainport Industries Campus isn't that evident according to Vissers. These are more geared towards high tech, science and technology; we want to make more use of ICT. Here you also learn to apply the more creative aspects of ICT to enable, for example, companies, healthcare and banks to function more efficiently. We have a preference for a branch on Strijp-S or -T near the innovative, creative sector."
Vissers is optimistic that it will be possible to start in August 2018. Still this month Fontys hopes to draw up a list of suitable buildings together with Eindhoven council, after which a choice needs to be made. This will be followed by a renovation. He believes that freezing admissions isn't an option. "It cannot be that we cannot meet our social duties as a college because we can't get it organised."
All 80 cooperating partners have been addressed with the question whether they want to rent out space in the new premises or want to offer a cash contribution. The head of Fontys believes that the business world has a lot to gain from cooperation.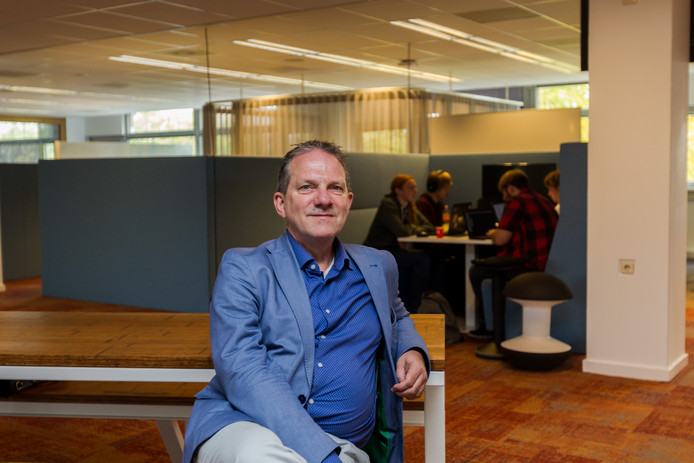 Source: https://www.ed.nl/eindhoven/fontys-ict-zoekt-plek-voor-1-000-studenten~a0f65fb0/